During the 2022 program, the Company completed a regional till sampling program at the Roma Project collecting and analyzing over 900 samples. Eight areas were deemed worthy of infill sampling and prospecting. These eight areas were all defined by anomalous samples across at least two till lines and are all located in the central portion to the Roma property which also hosts the historical Roma Main and Roma Fold target areas.
Sampling program highlights at Roma:
Roma Fold showing: Limited prospecting returned a sample of 14.10 g/t gold and 1% lead with elevated silver from carbonate altered rock with arsenopyrite mineralization, similar to a 12.10 g/t gold sample collected in 2021. There is no historical drilling in this area.
Roma E showing: Samples in the vicinity of the Roma Main showing returned 9.52 and 4.26 g/t gold grades which require additional follow-up.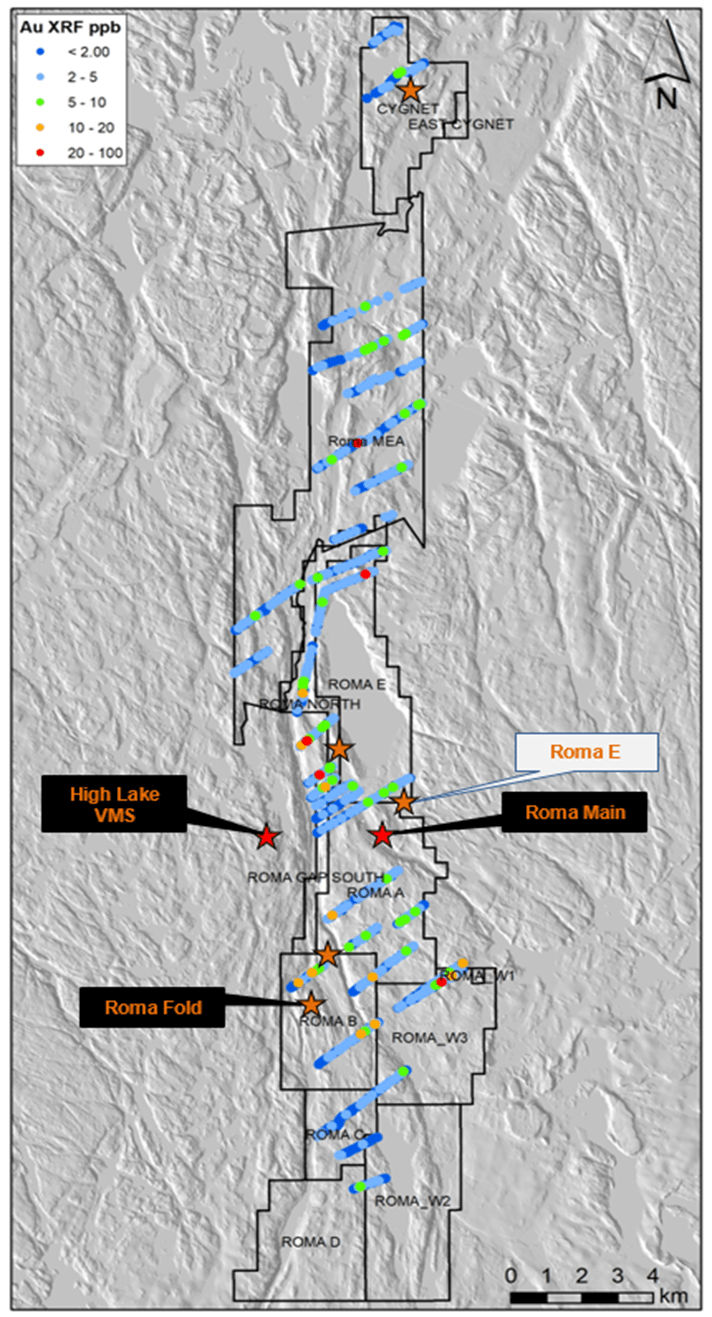 +
Figure: Roma Projects targets on gold in till base map