---
Corporate
Management
Grant Ewing
CEO
Mr. Ewing is an accomplished mining executive with a strong technical foundation and solid business acumen. He is a professional geologist by background and has over 25 years of experience in the mineral industry and the last 10+ years in senior executive roles. His extensive knowledge base covers the entire mine development cycle, from early-stage exploration through to production, in several different commodities. He has experience building value by managing the development of exploration assets from the discovery phase through to economic evaluation. Strong corporate development and investor relations, merger and acquisitions, and capital markets knowledge complement Mr. Ewing's mineral industry experience. Mr. Ewing has experience with several successful mineral exploration and development companies at the executive level throughout his career, including Rockridge Resources, Kiska Metals/AuRico Metals, and Acadian Mining, among others.
Andrea Yuan
CFO
Ms. Yuan is a Chartered Professional Accountant in British Columbia and a Certified Public Accountant in New Hampshire. Ms. Yuan obtained her Bachelor of Economics from Shanghai University of Finance and Economics in 1994 and started her career as an internal auditor and then as team head of the internal audit department at the Bank of China's Shanghai Pudong branch in China. From 2004 to 2011 she worked at Davidson and Company LLP, Chartered Accountants. In November 2011, Ms. Yuan started her own financial and management consulting company, Black Dragon Financial Consulting Services Inc. Ms. Yuan has acted as CFO for several public companies listed on the TSXV.
Darren Lindsay
Vice President Exploration
Darren Lindsay is a registered professional geoscientist in BC, NU and NT with over 25 years of experience in mineral exploration across four continents with a focus on orogenic gold systems. He holds a B.Sc. Honours degree in geology (UBC) and previous to that earned a B.Sc. Honours degree in biochemistry (Carleton University). In addition to over fifteen years working in the Slave Structural Province with BHP Minerals, Inmet Mining, Miramar Hope Bay, Newmont and NxGold, Darren has also worked on orogenic gold deposits in Ontario, Guyana, Ghana and western Australia. He was directly involved with and led teams for belt-scale exploration, resource expansions, and feasibility level studies of gold deposits in the Hope Bay Belt, Nunavut. In addition, Darren was a key member of the team that defined prospective stratigraphy hosting the northern deposits of the Hope Bay Belt that led to the targeting and substantial expansion of the mineral resources leading to the purchase of Miramar Hope Bay by Newmont.
Eugene Flood
Technical Advisor
Eugene is a professional geologist with more than 35 years experience in Canada and internationally, most of this in orogenic gold terranes. He graduated from Lakehead University with a B.Sc. degree in geology in 1985. Eugene discovered what is now called the Flood Zone on the Ulu property in June 1989 while working for BHP Minerals as a Project Geologist. Between 1989 and 1993 he also discovered several additional mineralized zones and was involved in mapping, drilling, and calculating the first resource on the Flood Zone. In 1994 to 1996, Eugene completed the first mapping and drilling programs at the Doris Lake area in North Hope Bay, Nunavut resulting in this high-grade discovery which achieved commercial production in 2017. As the owner of Flood Consulting, he specializes in project and target generation and has experience from reconnaissance to resource development with junior and major mining companies in over 20 countries. He has provided GIS-based spatial prospectivity analysis for such clients as Goldfields, B2 Gold, and Goldcorp, and currently acts as technical advisor to Aurion Resources.
---
Corporate
Directors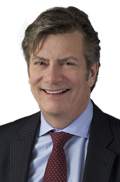 Don Collie
Non-Executive Chairman
Don Collie is a partner at DLA Piper (Canada) LLP practicing in the areas of Securities Law, Corporate Finance, Mergers & Acquisitions and related corporate and commercial transactions. He is currently recognized by Best Lawyers in Canada in the areas of Securities Law, Mergers and Acquisitions Law and Mining Law, and by the Canadian Legal Lexpert Dictionary in the area of Mining. In over 30 years of practice, he has worked on a wide variety of corporate and commercial transactions, including public financings (including IPOs), private placements, takeover bids and defences, plans of arrangement, proxy contests, related-party transactions and cross-border acquisitions and financings.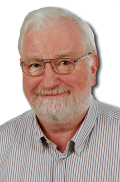 Dr. Georg Pollert
Director
Dr. Georg Pollert studied chemistry at the University of Clausthal in Germany. In his first job he worked as coal researcher in the Ruhr area. During that time, he obtained his degree as Doctor of Engineering. He then joined Thyssen and became involved with chemical plant engineering to produce fatty acids. After his time with Thyssen Dr. Pollert took over the position of Technical Director at Feld & Hahn GmbH where he partnered with another company to develop a new technology for the production of biodiesel. Under his leadership, the first large-scale plant for the production of biodiesel was built in Germany. He and a partner then formed their own business, where he acted as the managing director and built and operated a biodiesel plant which went public in 2006 as "Verbio Vereinigte Bioenergie AG". On this occasion the company expanded its production spectrum with ethanol, biogas, and some by-products. For the first five years, Dr. Pollert was a member of the Board of Directors, responsible for technology and human resources. He then moved to the Supervisory Board and in 2021, after ten years in this position, was appointed honorary member of the Supervisory Board. During his time at Verbio, he was active in various organizations, including as a Board Member and Chairman of the Board at AGQM, Arbeitsgemeinschaft Qualitätsmanagement Biodiesel e.V. (Association Quality Management Biodiesel e.V.).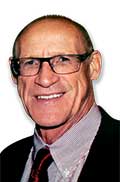 Robert Metcalfe
Director
Robert James Metcalfe, was a senior partner with the law firm Lang Michener LLP for 20 years. He is the former President and Chief Executive Officer of Armadale Properties and Counsel to all of the Armadale Group of Companies, with significant holdings across numerous industries including finance, construction of office buildings, airport ownership, management and refurbishing, land development, automotive dealerships as well as newspaper publishing, radio and television stations. Mr. Metcalfe has served as President, CEO, Lead Director, Chairman and Committee member on numerous publicly listed natural resource and industry company corporate boards in Canada, the USA, England, South America and Africa. As director and shareholder, Mr. Metcalfe has been engaged in numerous acquisitions, divestitures, corporate reorganizations, financings and corporate improvements, as well as serving on numerous special committees across many sectors. He is a member of the Institute of Corporate Directors and a member in good standing of the Law Society of Upper Canada.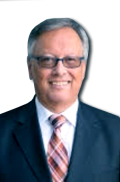 Klaus Georg Schmid
Director
Mr. Schmid has been a banker for more than 45 years with a focus on corporate and investment banking in Germany. He worked at the savings bank in Haslach/Black Forest. Mr. Schmid studied at the Academy of Administration and Economics in Freiburg and is a certified business mediator. He continuously educated himself and reached the highest license level which allowed him to manage a bank. He was one of the first investors in EURASIA Holding. This company has continuously supported the development of Osisko in Canada from the very beginning. Through his investments in numerous commodity companies, he is familiar with junior markets, especially in Europe and North America.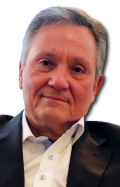 Ken Yurichuk
Director
Mr. Yurichuk is a senior partner at Bobot & Yurichuk LLP a chartered accounting firm. Mr. Yurichuk is a past board member and Audit Committee Chair of NovaDx Ventures Corp., Emgold Mining Corp., ValGold Resources Ltd and Paragon Minerals Corp. He has served as a director of Mavrix Fund Management Inc., a director of Matrix Balanced Income funds, a subsidiary of Growth Works Ltd. and director of a number of resource funds.